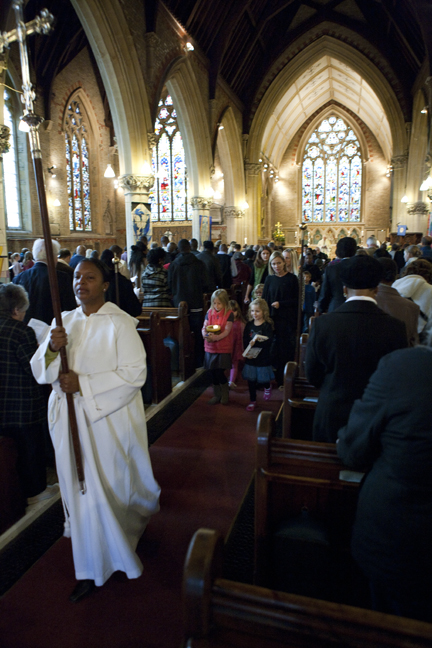 The town of Acton and the Church of St Mary have a long history. The church is first recorded in the early 13th century, so there has been a St Mary's Church on this site in West London for over 800 years. The present building is Victorian, dating from 1866, and contains some notable stained glass and old memorials.
The church is at the heart of Acton town centre, in the London Borough of Ealing. This is a multi cultural community with diverse peoples and traditions represented. The church continues to offer worship and praise to God and care to the people.
We are an Anglican (Church of England) church and our services are both from the traditional Book of Common Prayer and more modern sources. You are most welcome to come and look around, and would be warmly received at any of our services. If you wish to enquire about baptism, weddings or funerals, please contact the Parish Office.
Service Times
Sunday Services at St Mary's:
8.00am Holy Communion (BCP)
10.30am Parish Communion – Sung Eucharist
Weekday Services at St Mary's:
Thursday at 11.00 Holy Communion (BCP)
Services at All Saints are currently suspended.